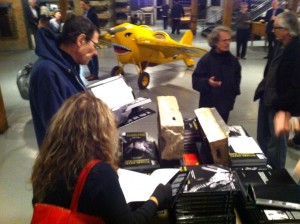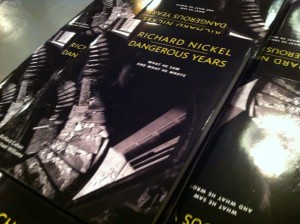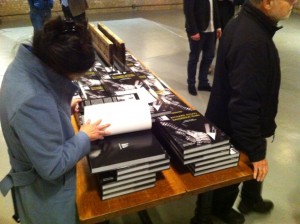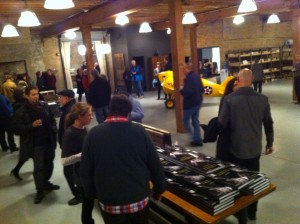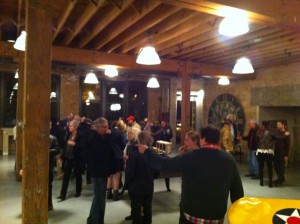 Along with some friends from Windy City Historians, we were on hand for the launch party of Richard Cahan and Michael Williams new book Richard Nickel Dangerous Years  December 3rd at Architectural Artifacts, on Chicago's Northside.
This is the authors' second book on this subject. They describe Nickel as a national treasure who documented the vanishing world of America's architecture by traveling around the country  photographing the work of Louis Sullivan, Frank Lloyd Wright and others who created a unique, original style of building.
Nickel was one of the first to say that a building was a work of art and to point out that America was heedlessly destroying its architectural heritage.
Richard Nickel lived a dangerous life, climbing houses and skyscrapers to take stunning images of the buildings he loved and salvaging tons of architectural ornamentation. He died in 1972 during the demolition of one of Sullivan's skyscrapers.  His death was considered "a sacrifice to art."
Primarily remembered for the photographs he left behind, he also left thousands of notes and letters which are the basis for this book. Funny, angry, and al­ways powerful they detail a life of passion and determination.  Nickel's actual letters and notes along with his photographs have been gathered to form Richard Nickel Dangerous Years.  264 pages with more than 200 lush illustrations that will help you to know Richard Nickel and the lonely battle he fought to make America aware of its architectural legacy.
Available at CityFilesPress.