YOUR OWN FEATURED BOOK READING AND INTERVIEW RECORDED AND BROADCAST LIVE at THE ROOTS ROOM in CHICAGO'S NORTH PARK  NEIGHBORHOOD
Your book and your in-person appearance will be promoted to:
650+ Local members of the Authors Showcase Book Club Chicago Meetup Group.
3,000+ Twitter followers – plus extending it out to popular hashtags like: #Chicago #Books.
300+ Roots Room event followers via email, Facebook and Website events calendar.
Author Showcase Facebook Page with over 800 Followers plus a limited FB Regional Ad Promo.
The Albany Park Chicago Public Library across the street from the venue.
North Park University and NEIU both within walking distance of the venue.
the Authors Broadcast Mobile App events calendar.
Plus more . . .
Your 15 minute interview and 4 minute book reading will be LIVE STREAMED via Ustream and both audio and video recorded.
The LIVE STREAM will be easily accessed by anyone anywhere, enabling you to promote your event to your own worldwide fan base.
We have produced over 30 episodes of Authors Showcase and have committed considerable resources into creating an online, digital and mobile platform dedicated to the promotion of new books and little known authors particularly those writing in niche topics or obscure genres. We want to give you a voice.
Your recorded video interview and reading will be edited into a feature episode of Authors Showcase that will be submitted and made available to over 450,000 Chicago Cable TV viewers. It will also be included on our newly launched Authors Broadcast digital TV Network available to over 18 million digital TV subs

cribers including the popular Amazon Fire TV devices where it will remain available indefinitely.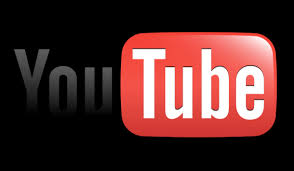 Your feature episode will be submitted and SEO optimized on Youtube making it available for you to embed on your own website and share as you see fit. It will also be available via the Authors Broadcast mobile app providing you the opportunity to direct people to your recorded episode no matter where they are with the ability to enjoy your content in high quality via their smartphones or tablets.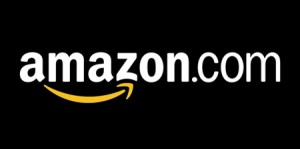 Your audio book reading will be distributed as an MP3 file via our mobile app, allowing interested readers to sample your content then immediately follow a link to amazon that will allow them to purchase your book directly from their mobile device.
You may sell books on site. Turnout for the LIVE BOOK SIGNING & INTERVIEW will fluctuate depending on your popularity and the popularity of your book topic, genre or theme. We encourage you to participate in the promotion of the in-person and Live Stream event. We are here to facilitate the infrastructure of the event and give it a push using our social media contacts and marketing experience. The audio and video recording means that you can extend the experience beyond the Live Event, giving you shareable media for your ongoing book promotion  24/7.

We are offering a substantial discount now to authors we know, those we have worked with in the past or those who are directed to this page. This is great opportunity that barely covers the price of video production alone.
To secure your spot.

The sooner you respond the more promotional coverage you will get.
TO GET DISCOUNT PRICE INFORMATION FILL OUT THE FORM BELOW