If you have an Amazon Fire device such as an Amazon Fire TV, Kindle Fire, Fire Tablet or Fire Phone you can include Authors Broadcast into your channel line up and access great video and audio content related to new books and authors where and when you want to see it.

This includes book trailers, author interviews, book readings, and  Authors Showcase  TV show that will allow you to view highlights of book events and in-depth interviews with emerging authors.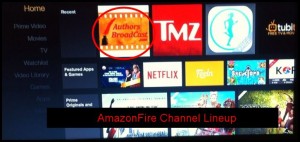 Add the channel today and give us your feedback so we can learn what you like and how we can improve to bring you more of the content you want to see and hear.